History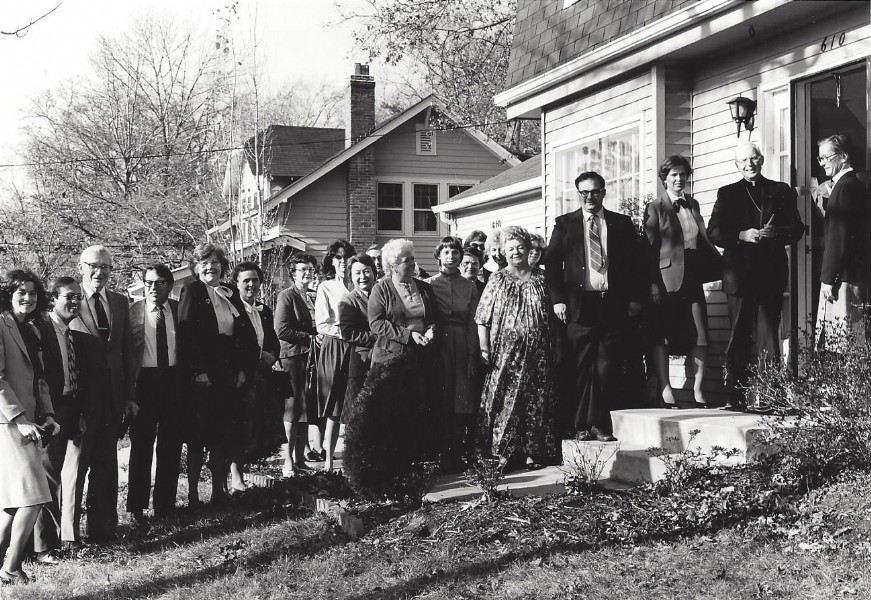 Opening of HOPE House, May 1982 with Falls Church Mayor, The Honorable Carol E. DeLong
610 Park Avenue, Falls Church Virginia 22046
HOPE's Decades of Caring Support

HOPE is a nondenominational crisis pregnancy center that provides caring support and assistance to pregnant women as it has for 45 years. The original founder, Dorothy Garrett, saw the need for such a pregnancy center back in the 1970's in the wake of legislation and social acceptance of abortion.

Over the decades, HOPE has provided a welcoming and warm atmosphere to any woman who calls for an appointment or knocks on HOPE's door. HOPE believes that the best way to help the unborn child is to help the mother. Here at HOPE House, a pregnant woman receives help in a confidential setting from a caring volunteer. As needed pregnancy tests are provided, referral appointments are made and plans are developed for immediate help and continued assistance. A woman who comes to HOPE receives support throughout her pregnancy and the first year of her child's life.

All services are free.

It is the right of every pregnant woman to give birth and the right of every child to be born. At HOPE the life and wellbeing of the pregnant woman, her unborn baby and newborn are always respected! It is the love and concern of our volunteers for all that enter that is the heart of HOPE in Northern Virginia.